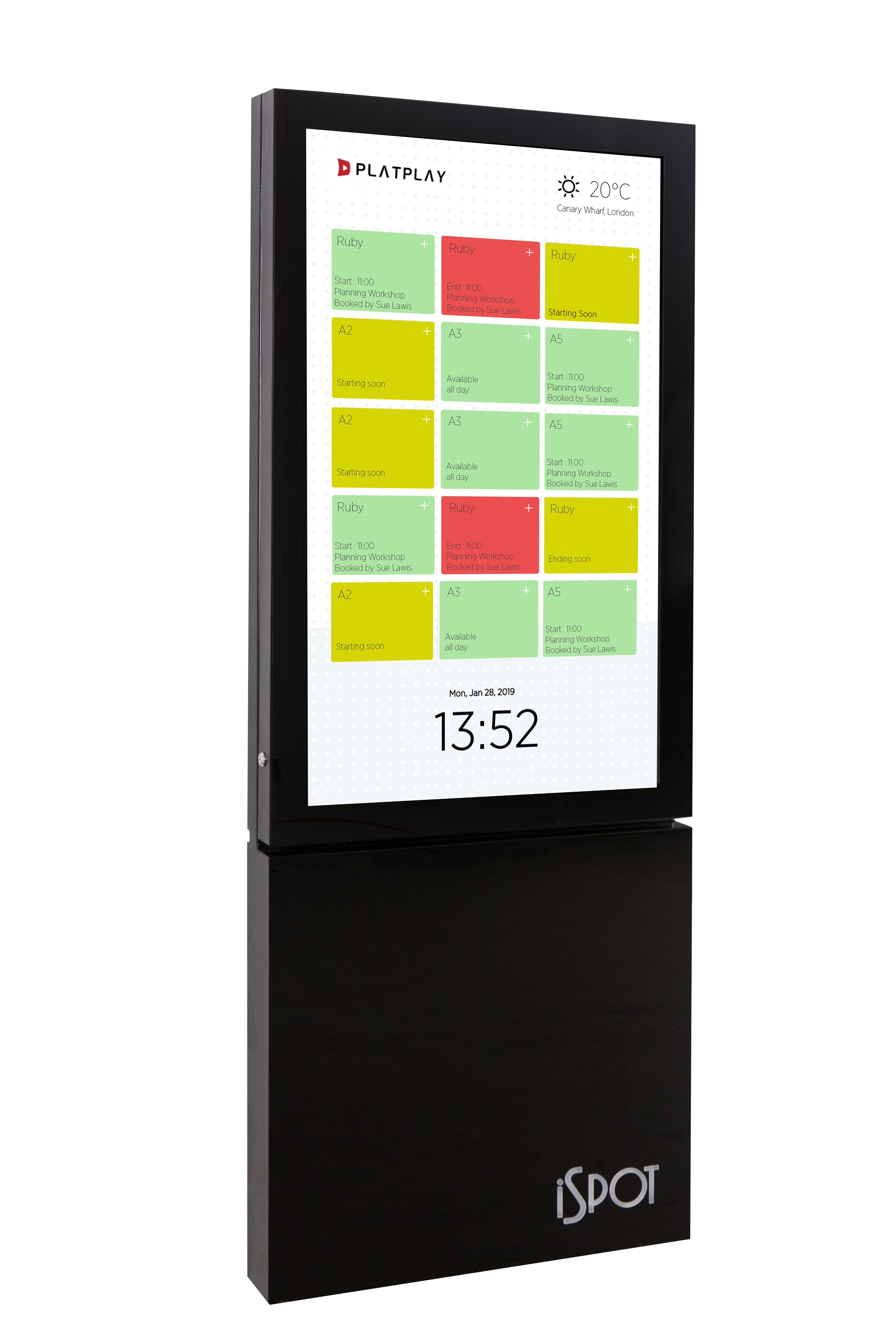 What is PlatPlay Panorama?
In public areas or large lobbies, you may need a different solution to share your meeting room information with your visitors or employees and guide them without any information desk assistance. Here Room Manager Panorama succors you.
Room Manager Panorama works on kiosks positioned in a vertical or horizontal format . The cabinet can be designed according to your preferences. You can scroll over all rooms and get the information about their occupancy, capactiy, location directions etc. Also the informations which you share can be changed according to your desires.
Booking over kiosks is possible with RFID or pin code to identify the meeting host and secure the meeting.If you already have Room Manager software, the only thing you need to have a Room Manager Panorama is a kiosk.
Make a difference with PlatPlay
Tracking From All Devices
Customizable Look & Functionality
Be independent with PlatPlay



Number of Countries It Operates
Some of Our Global References
When they are happy, we are happy